It was the first 100 degree day of the year and the June heat could not stop the spirit of Rockwood from rocking the block. Rock the Block is a free summer festival targeted to serving the community of Rockwood by connecting people with resources and services. There were several booths and vendors promoting healthy eating, games, science, technology, engineering, arts, and mathematics. If the booths were not enough there was funky music, food from all nations, and raffle prizes to keep the party going.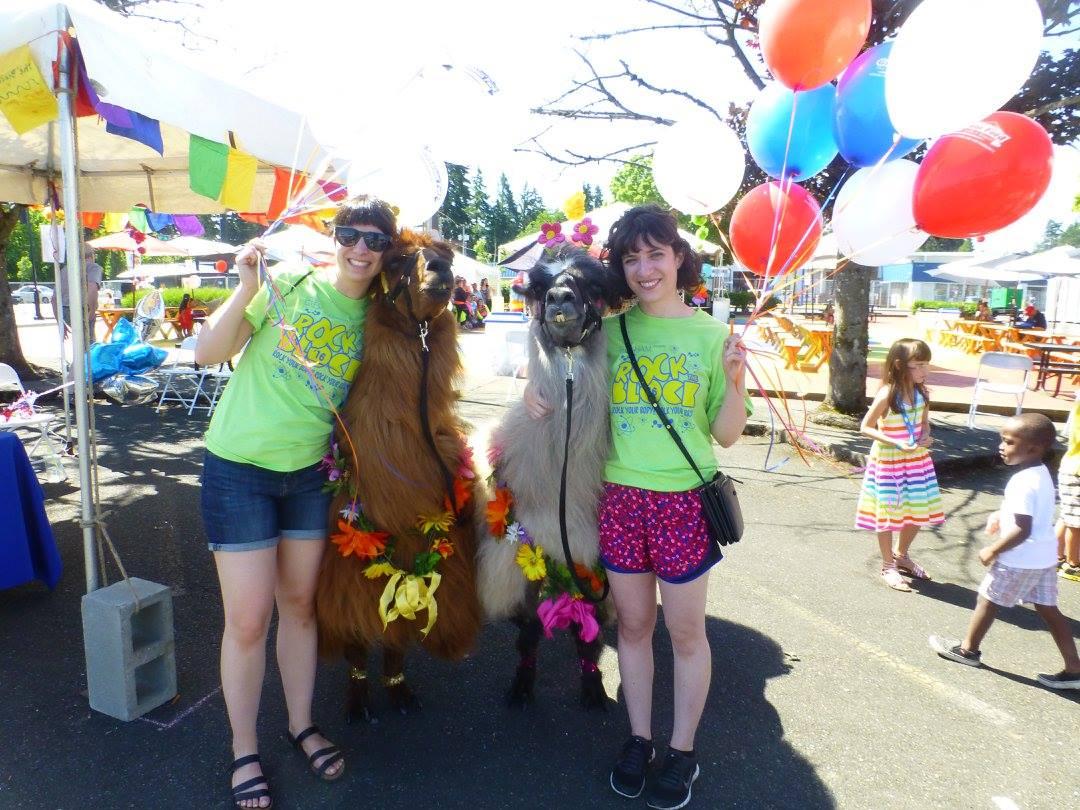 It was symbolic that the festival was in the Plaza Del Sol where the old Fred Meyer used to stand between SE Burnside and SE Stark. What was once a desolate lot of concrete had transformed into a spirited beacon of diverse culture, friends, and families that is the Rockwood community.
P&C got connected with the Portland Opportunities Industrialization Center (POIC) early on in the year. The POIC organizes the community event. We came across the POIC in researching how best to do outreach to the Gresham Rockwood area. The P&C family was proud to help sponsor the event and volunteer several of our family and friends in operating the event. Community service is a big part of P&C's vision to construct buildings and build communities.