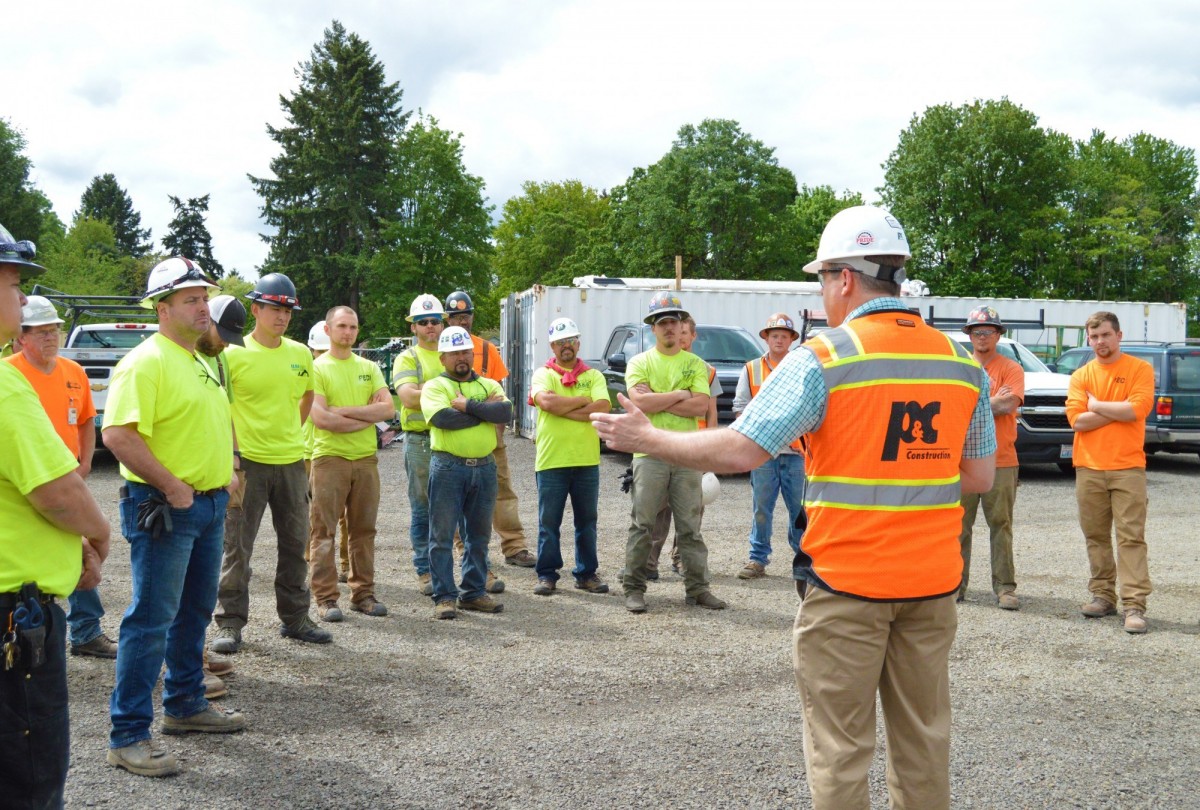 P&C considers no phase of operations more important than the safety of everyone – employees, subcontractors, clients - working on or visiting our construction sites. Our safety philosophy is not simply set by Senior Management and passed down to our field workers and tradespeople. Safety at P&C is linear - a top priority that is shared equally by everyone.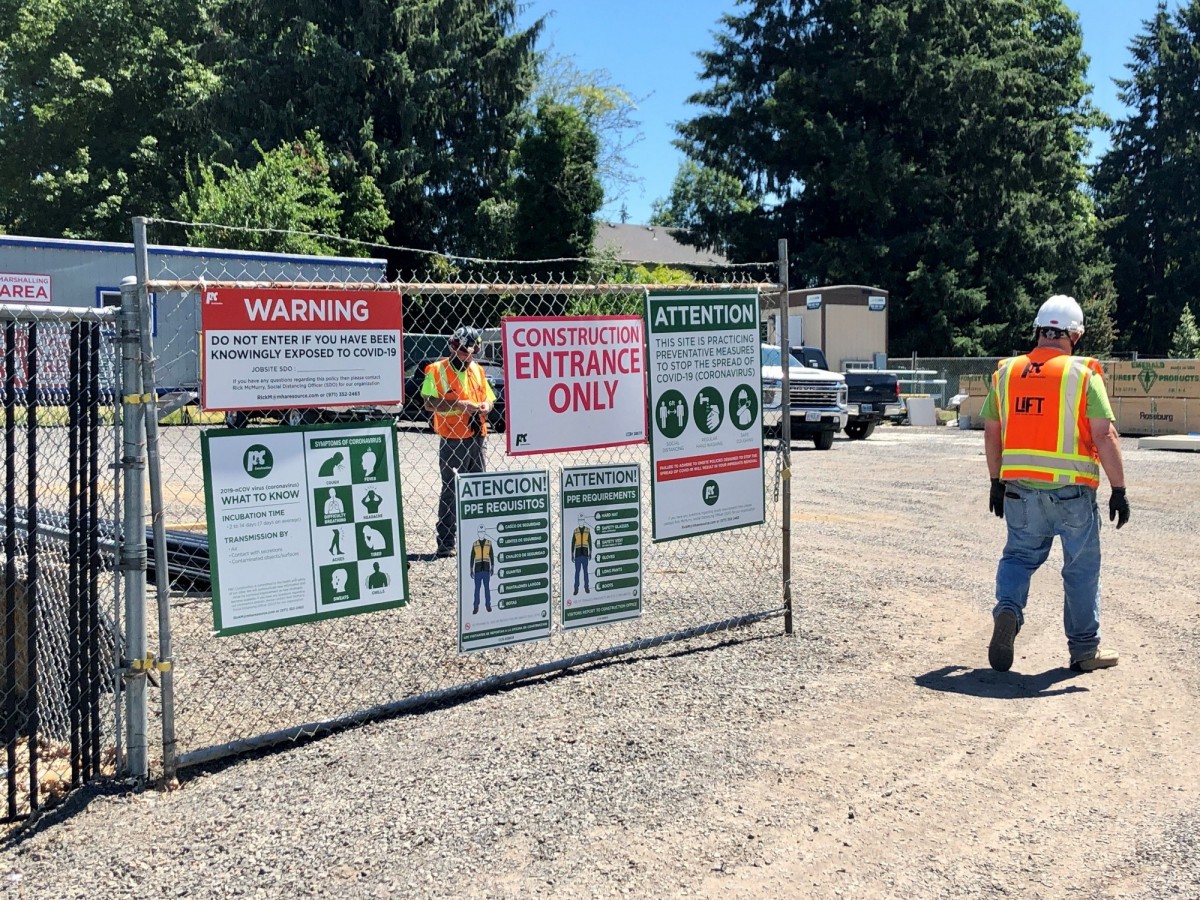 This was the genesis behind P&C's "Look & Lead" safety campaign, which encourages all employees to LOOK for any hazards they might find in our offices or on our sites and LEAD by immediately reporting them to our Safety Team. All employees – including our Senior Management – are accountable for ensuring the safety of everyone around them.
"P&C Construction is a testament to safety. This organization and its people continue to address each risk and hazard as if someone's life depends on it, because they know it does!"

Chris Miller

AGC Safety Management Consultant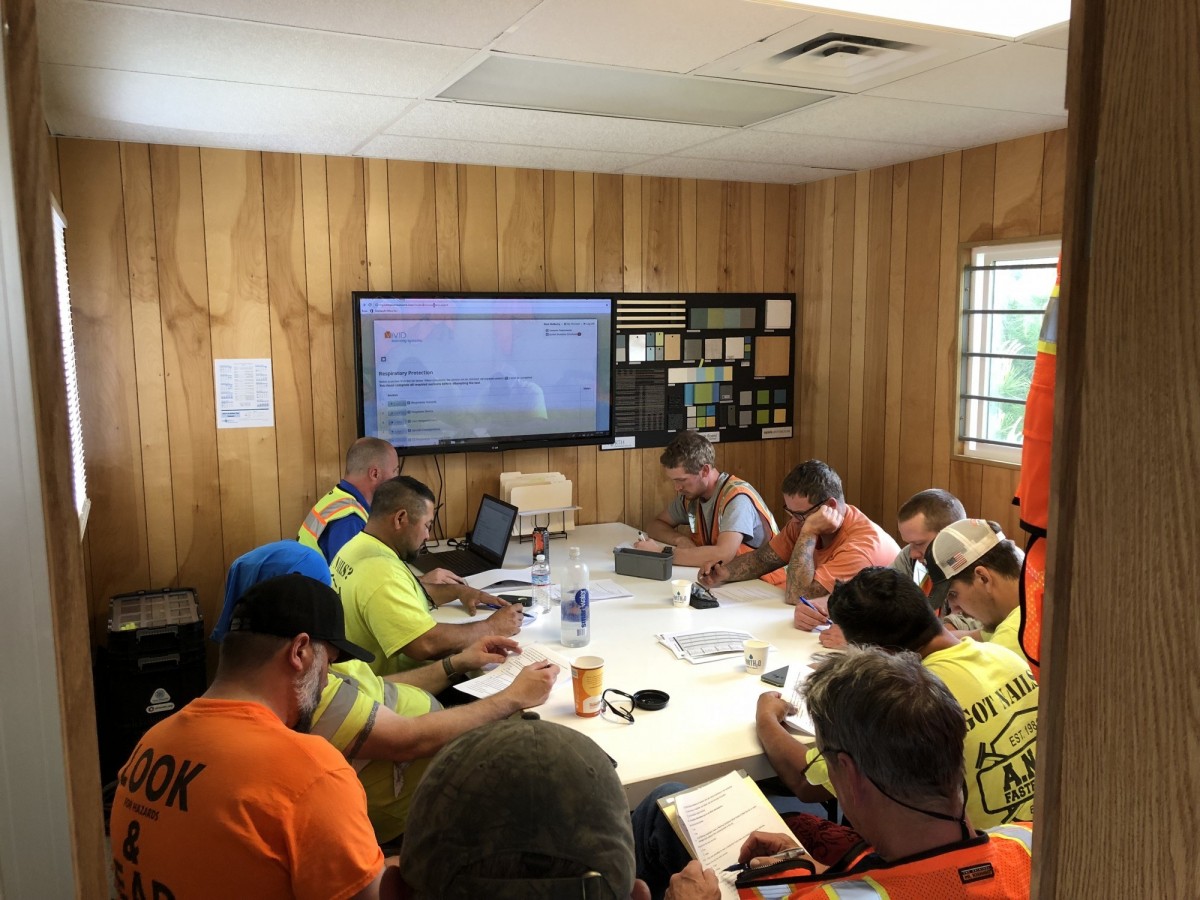 P&C utilizes a cloud-based software called Vivid to help manage our continued education program for safety. We utilize Vivid's online dashboard to ensure each employee is up to date on training. This training program incorporates Senior Management, Project Managers, Project Engineers, Superintendents, Foreman, and all our tradespeople. For P&C, it's critical that everyone understand the company's safety standards apply to everyone equally.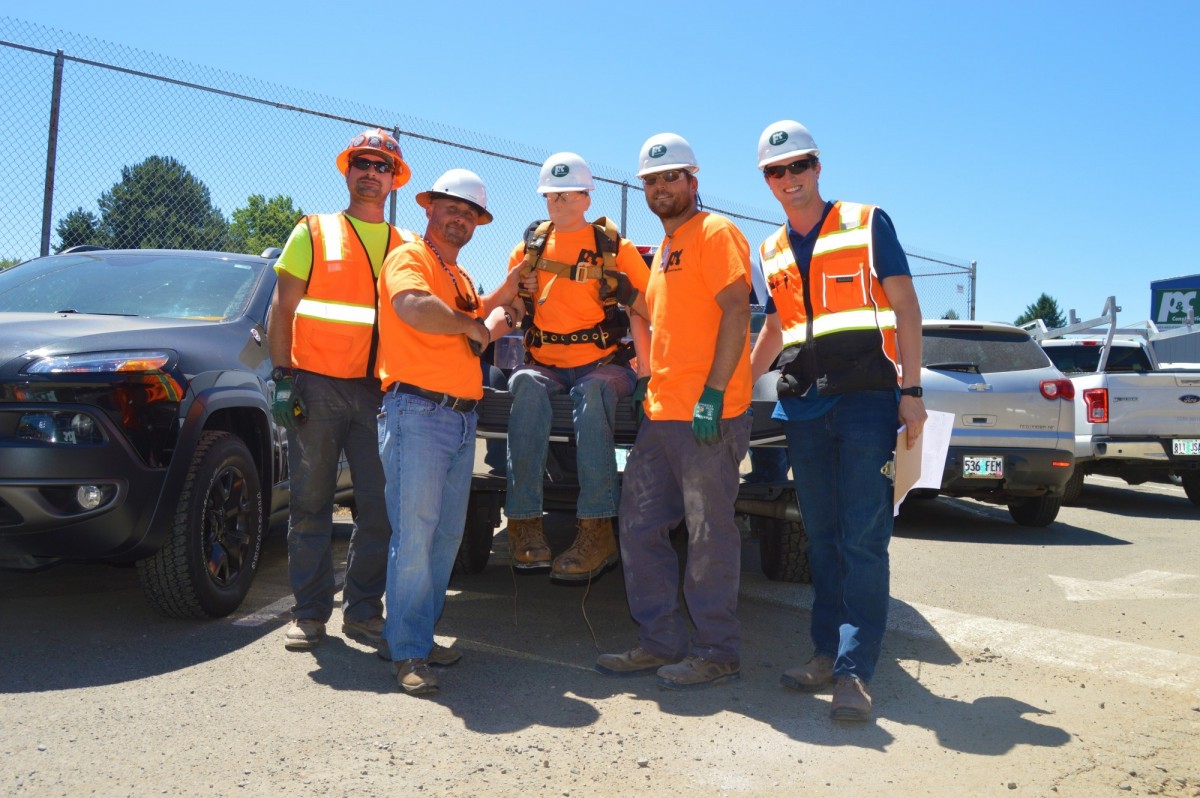 "Hats off to the P&C construction team working near my house. They're so quiet and they keep things so clean that we sometimes forget they're even there. I truly appreciate the respect P&C has for the people living near their project."
Neighbor of Recently Completed K-12 Project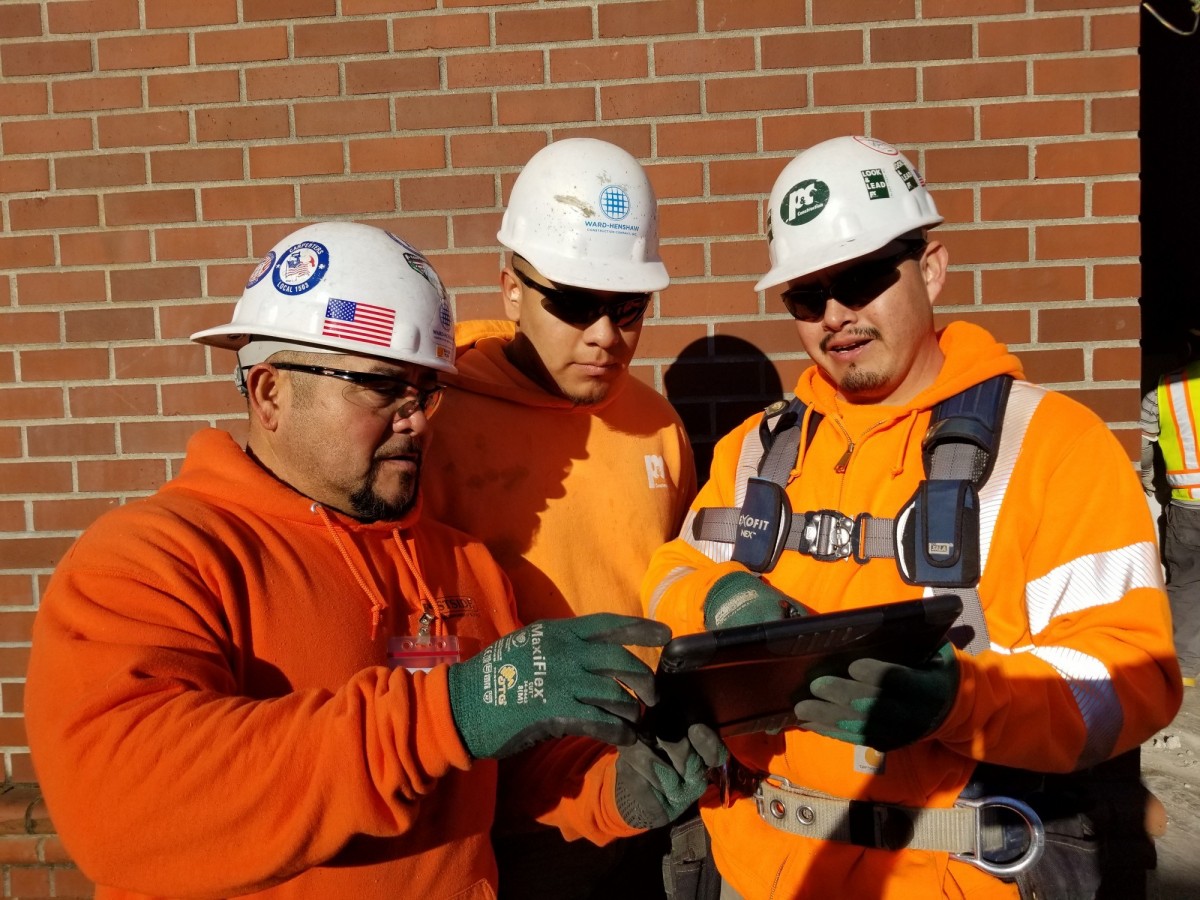 When implementing our nationally recognized safety program and creating a site-specific plan for each project, P&C relies on the expertise of our Safety Committee. This committee meets regularly throughout all phases of construction to offer leadership, direction, and are dedicated to ensuring our jobsites are especially safe for employees and visitors.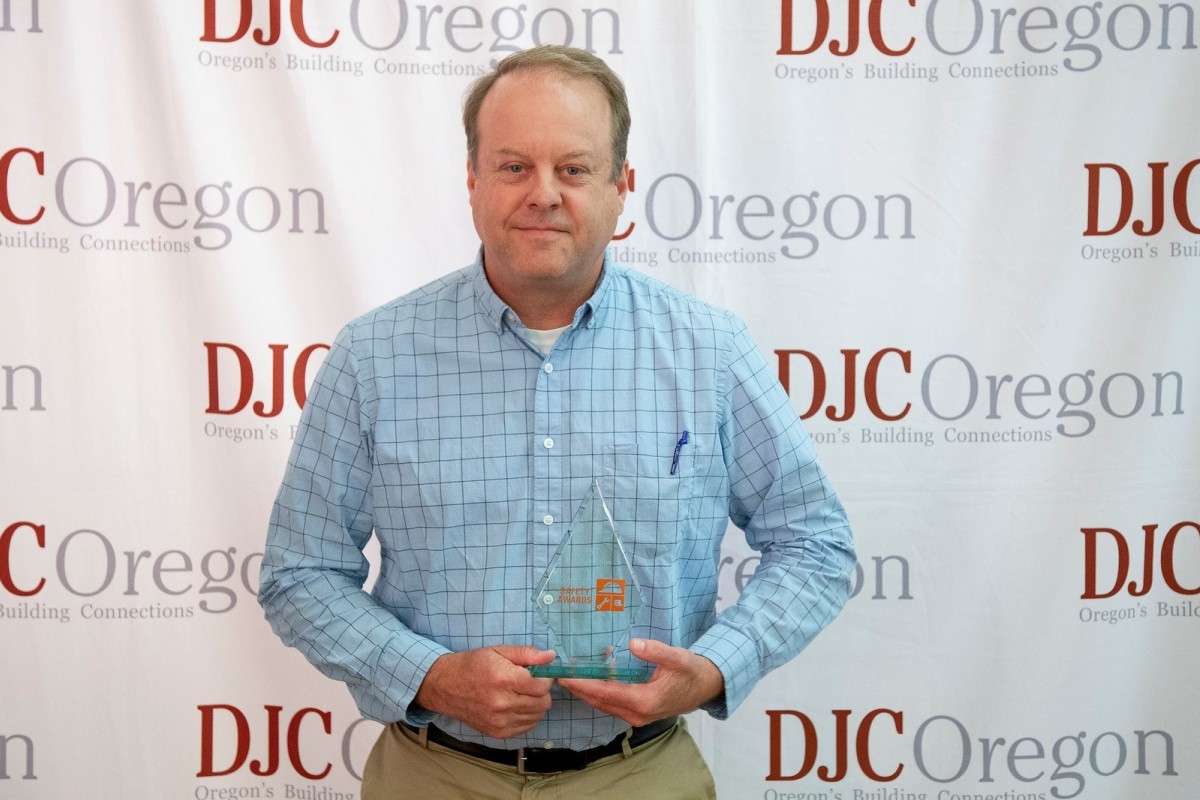 Our safety program exceeds Oregon-OSHA (Occupational Safety and Health Administration) standards. P&C has earned the prestigious AGC PRIDE Award for safety excellence on more than one occasion, an award received by only six (6) General Contractors each year. For the past four years P&C has received the Rose Award, which represents AGC's "Best of the Best" in safety. We have also taken first place at the DJC's Hard Hat Awards and won the AGC National Construction Safety Excellence Awards back-to-back in 2019 and again 2020 as one of the top safety programs in the nation.