As the summer ends and we transition into fall, our team of summer interns will wrap up their work at projects like Tumwata Middle School, Art Rutkin Elementary, De La Salle North Catholic High School and Fairview Food Carts and return to their respective universities. Not only are internships a fantastic opportunity to gain exposure and experience in a student's career field of interest, but it's also a means of ensuring our industry retains a fresh and vibrant workforce. With that in mind, P&C hires +/- 10 paid interns each year from schools like Portland Community College, Oregon State University, University of Portland, Boise State University, and Portland State University. We take a proactive approach in providing a great learning experience for the students throughout the entire year, as they're able to work at the same project through their spring, summer and winter breaks. Not only does this provide mentorship opportunities for our Project Managers, Superintendents and Engineers, it lets students see their project progress from initial kickoff to final completion. Or, when an intern wants exposure to a variety of sites, they're allowed to choose a different project when they return for the second, third or fourth time. In both cases, interns are exposed to the day-to-day operations of a career in their field of interest. As they work side-by-side with our Project Teams, they're able to hone skills they've acquired in school and apply them directly to the workplace.
Ben Patterson, a Construction Engineering major at Oregon State University (OSU), just completed his second summer with P&C. More specifically, his second summer at De La Salle North Catholic High School (DLS).
Located in North Portland, DLS is a combination of college-preparatory education paired with a corporate work study program in which students work at professional work sites in order to offset the cost of their education (something P&C also participates in). The project itself includes a 21,500 sf addition including a new commons area, a gym, 5,000 sf of new science classrooms in the existing commons space, 20,000 sf of existing space remodeled into new classrooms, as well as a new parking lot and courtyard area.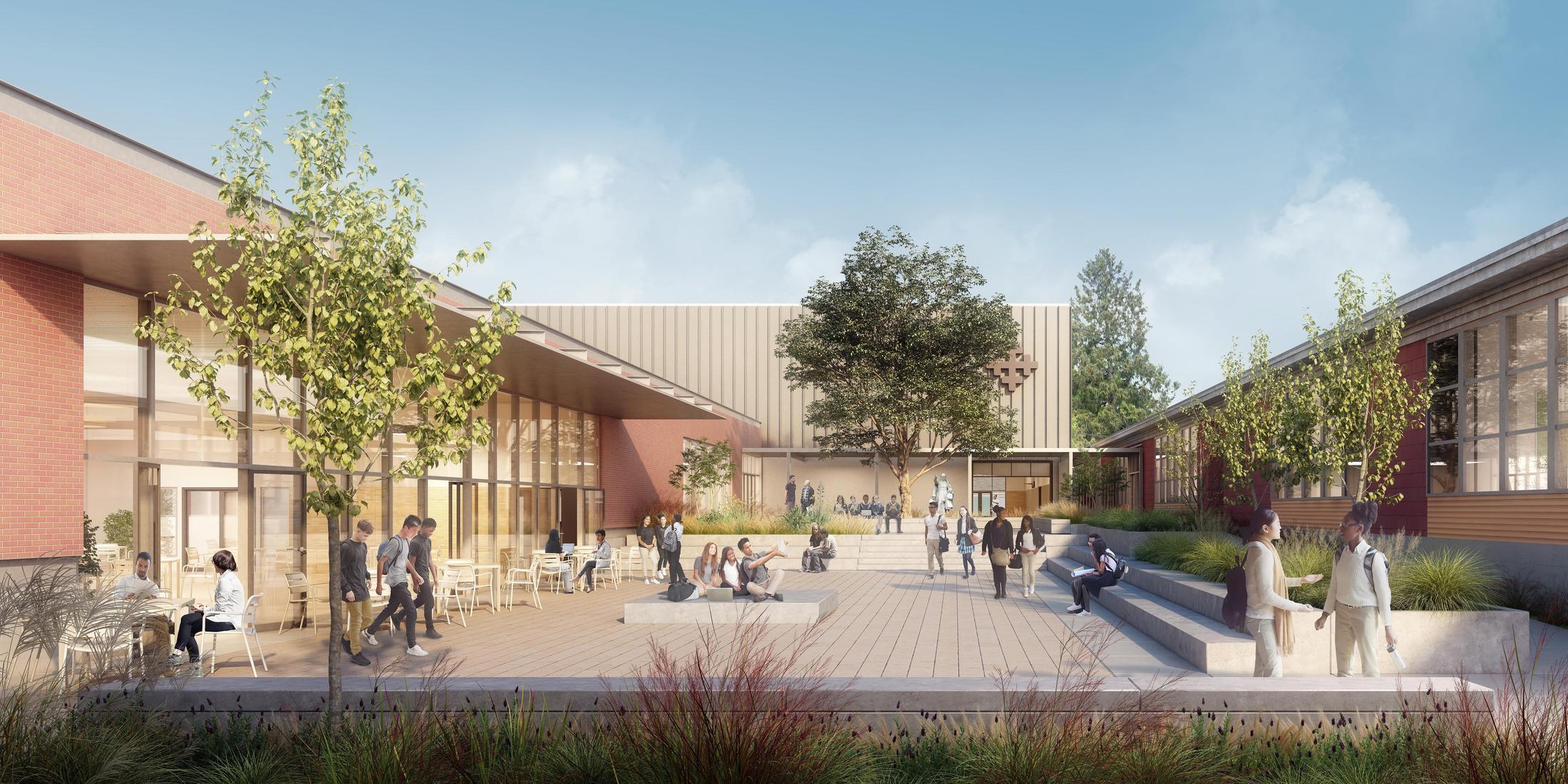 Another intern from OSU, Allison Carpenter, has a similar take on how much can change between seasons. "Last summer I was a bit nervous and unsure of myself," she said. "But I feel more comfortable now and can work independently without having to run everything by the Team." Last year Allison spent her winter and summer breaks working at the Robert Libke Public Safety Building in Oregon City. Since that project was completed last year, Allison elected to stay with the same project team (this time working at the renovation of Tumwata Middle School for the Oregon City School District).

Indeed, around this time last year Allison wasn't quite sure where she saw herself within the industry. Nowadays, however, she sees herself "working pretty much the same job I have right now. I hope to start as a Project Engineer and work my way up the chain."

Two new interns at P&C, Nicole Hebda (Architectural Engineering major) and Kyle Kirsch (Construction Engineering Management major), both spent their summer working at the site of the new $41 million Art Rutkin Elementary School for the Tigard-Tualatin School District. Named after longtime principal and educator for the District, the new school will consist of classrooms, administration spaces, a library, a large volume single-story gymnasium, covered play area, cafeteria, commons spaces as well as a larger outdoor garden complete with atrium seating.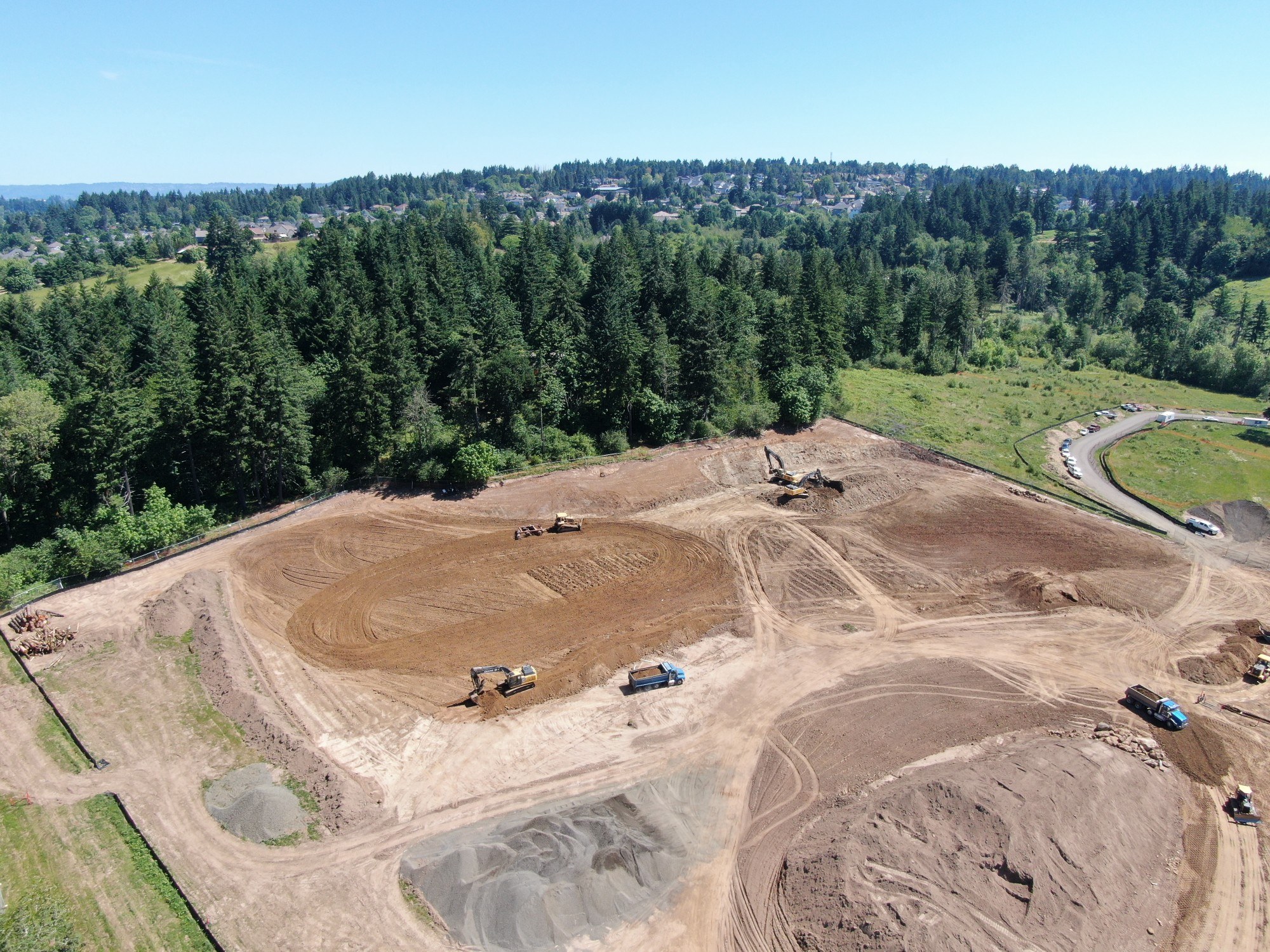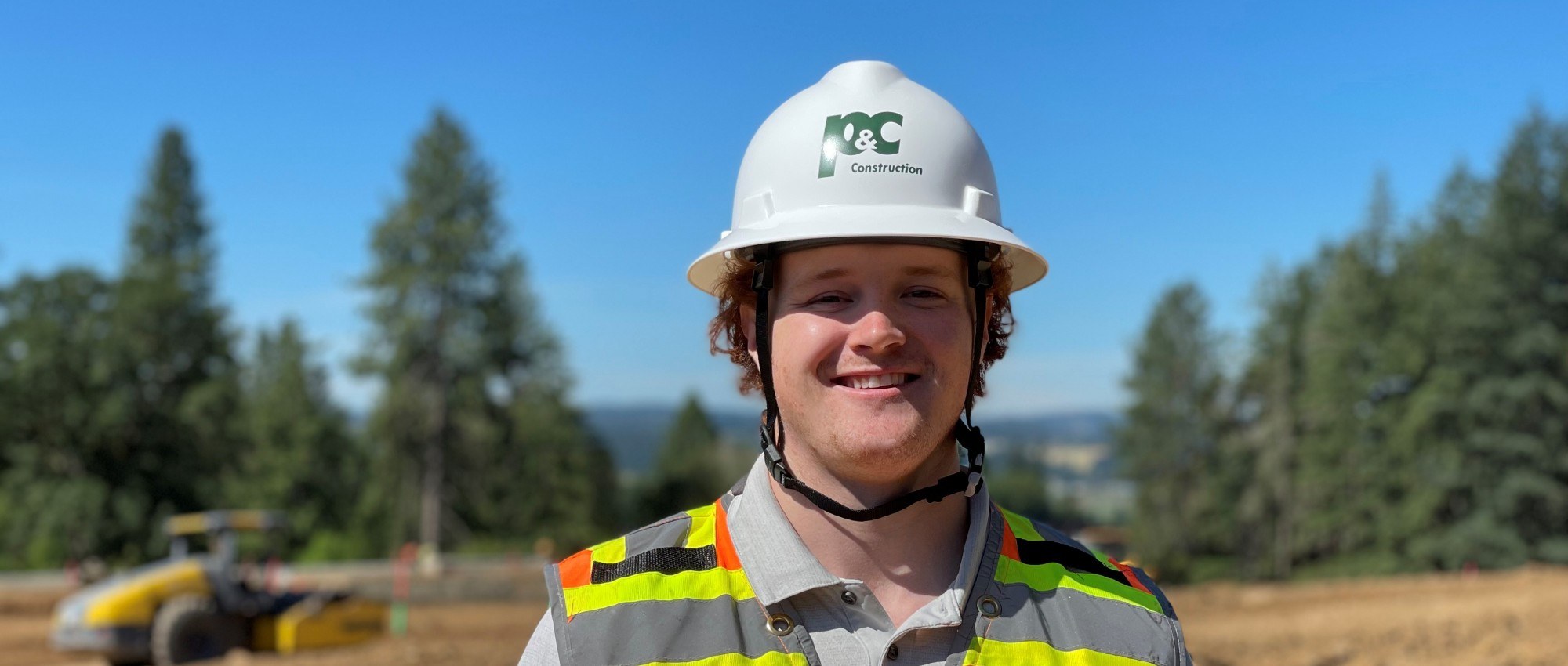 Moreover, Nicole was born and raised in Tigard. Having graduated from Tualatin High School (the same district as Art Rutkin Elementary), she was already familiar with the school's namesake. "Growing up, one of my closest friends was Mr. Rutkin's granddaughter. She would tell me all about the school that would be built in his name, it's exciting to be able to actually work on that very project."
Like the rest of our interns, Nicole and Kyle worked side-by-side with their respective Project Superintendent and Engineer five days a week. They helped with submittals, safety documentation, jobsite orientations, process RFI's, documenting their project and learning the various programs our Team's use such as Procore, Smartsheet, Revit and eBuilder.
And in between all that, our collective interns found time to help P&C with our community outreach. We are currently working on two projects for the Sabin Community Development Corporation (CDC) – the Isaka Shamsud-Din and Charlotte Lewis residential complexes. Sabin CDC works toward social equity by stabilizing & improving the livability of culturally diverse Portland neighborhoods and this summer one of their apartment houses in NE Portland caught fire.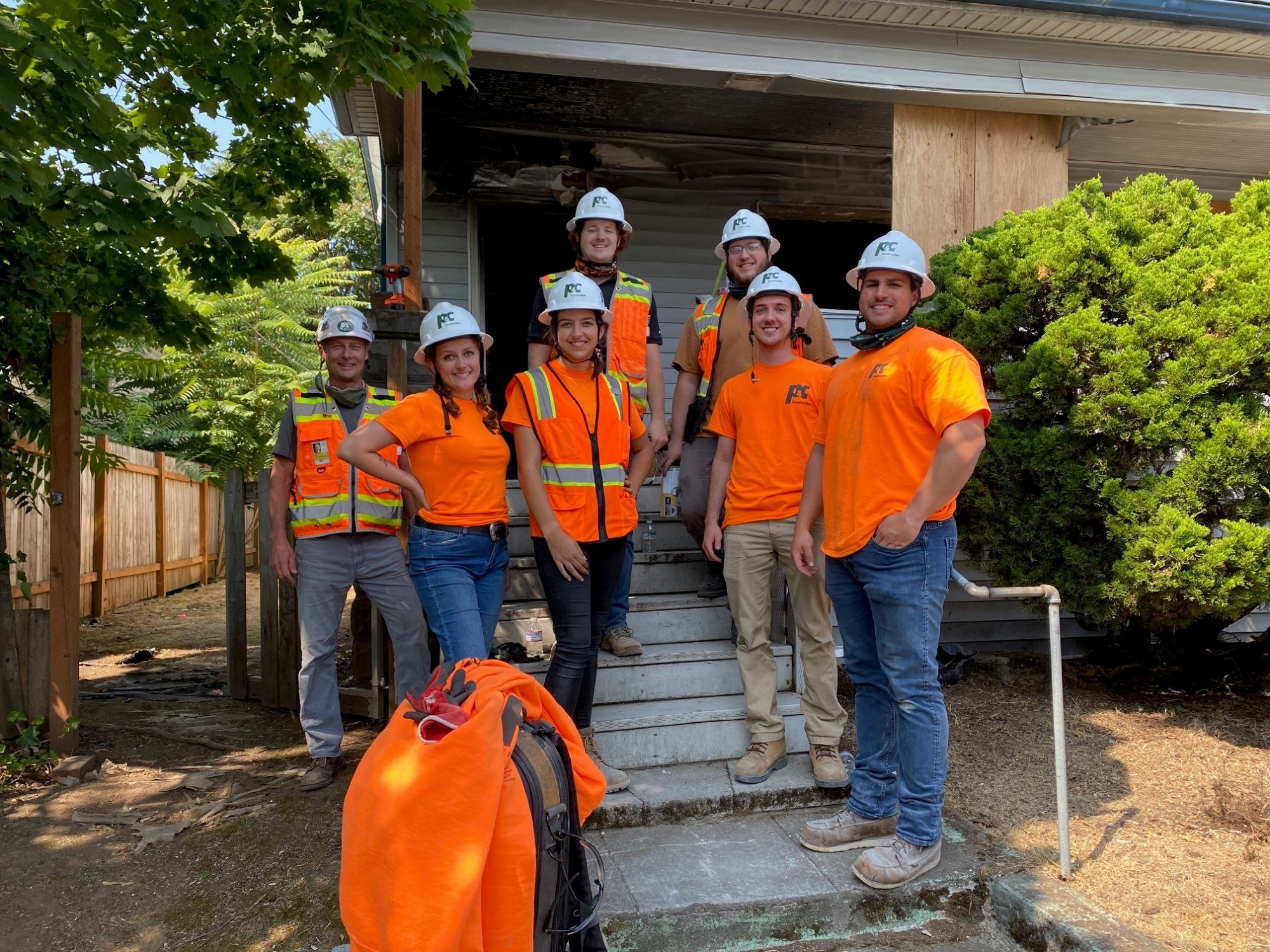 When we asked them to offer advice to future interns, they said:
Be willing to ask questions. You don't need to know everything (or anything) coming in, but you should be willing to ask questions to learn and make the most of your experience.
Learn as much as you can in the short time frame you are on site.
Be flexible and learn as much as you can about the field. It's relatively easy to look at plans but understanding how things are actually built is more rewarding.

Our internship program has shored up P&C's values and skills revolved around training, mentoring, and open collaboration. It has been a tremendous success for the students, P&C, and the projects that we work on. Suffice to say, the program and the overall experience is made that much better when the interns just happen to be amazing at what they do. We thank each one of them for their fresh perspectives and dedicated enthusiasm and look forward to having them back.