As the construction industry continues to evolve, so have Contractors' safety programs. When P&C's Safety Director, Rick McMurry, was asked "Why is having a strong safety program important?" he replied, "A strong safety program and culture indicates the company cares about you as an individual. We want every employee to return home safely to their family."
Unlike much of P&C's leadership team, Rick didn't earn a CEM degree from a university. Prior to working at P&C, Rick started out in the field, moving from Carpenter, to Foreman, to Superintendent, and eventually, Safety Director. "When I came up, safety was code for 'do what you have to do to keep OSHA from fining the company' or 'work hard, don't do anything obvious that can be seen from the street and hope for the best.' Owners would tell you that safety was important, but you'd often find yourself in a compromising position to save a buck." When Rick came on board with P&C in 2015, he was given the opportunity to create the kind of program he would have wanted when he was starting out.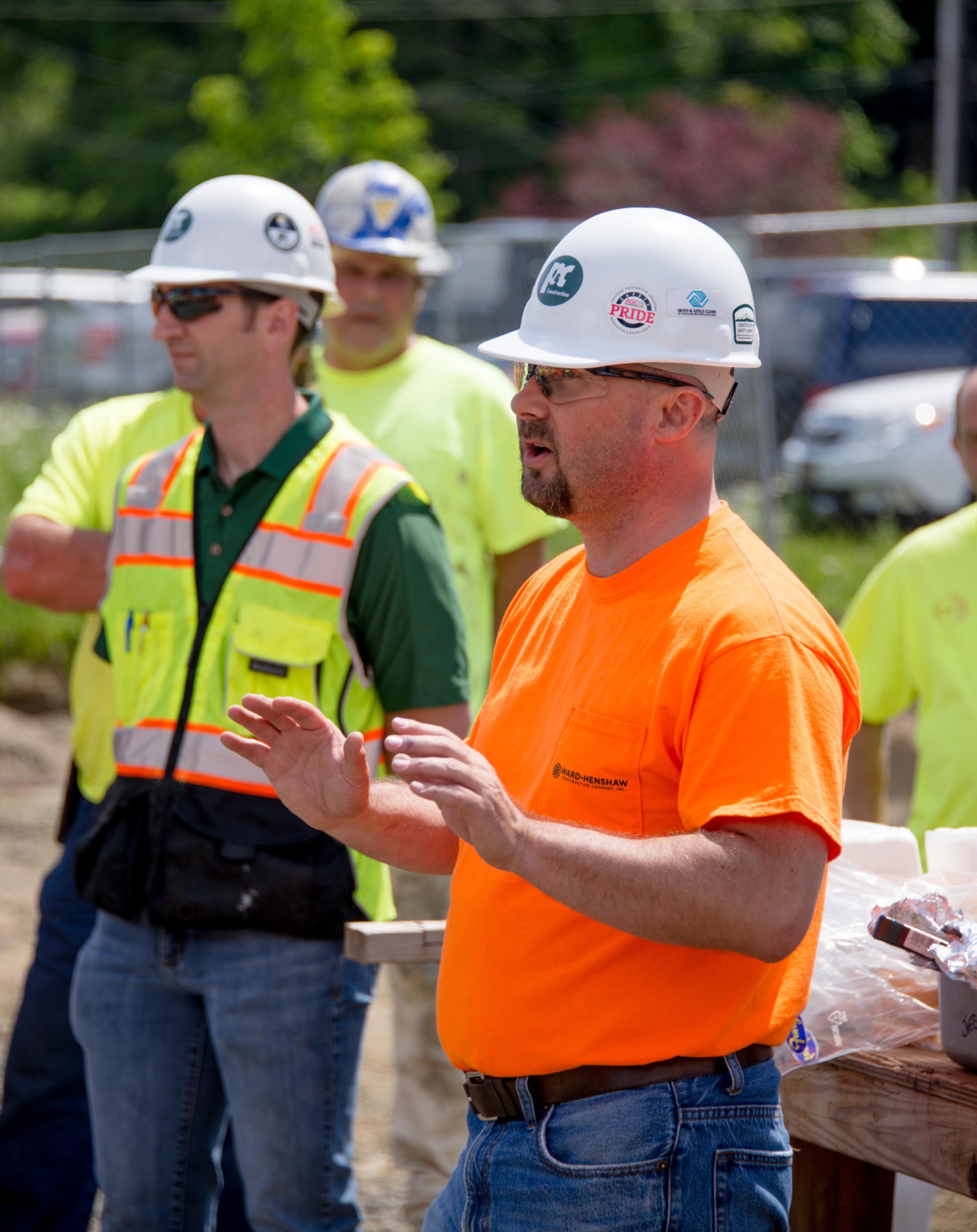 Over the past two years, Rick has dedicated himself to evolving P&C's safety program and creating momentum in our safety culture. He began by working closely with an AGC consultant and other AGC member companies. "The safety world is very good at sharing information and allowed us to implement best practices and processes that have proven successful for our peers." Rick's goal was to develop a program that creates layers of protection between the employee and occupational hazards. Safe work practices, thoughtful preplanning, and careful execution are the basis for these layers that protect our staff.

During this initial research period, Rick left no stone unturned. He reviewed P&C's written program and involved our Safety Committee to determine how we were doing "on the ground." Then, he analyzed how the company was demonstrating that safety is a primary value at a corporate level; dedication to Safety has to come from the top. Rick said, "Our President, Steve Malany, is highly involved and active in safety. He now personally meets every new employee during orientations at our home office. They know that this is not just lip service."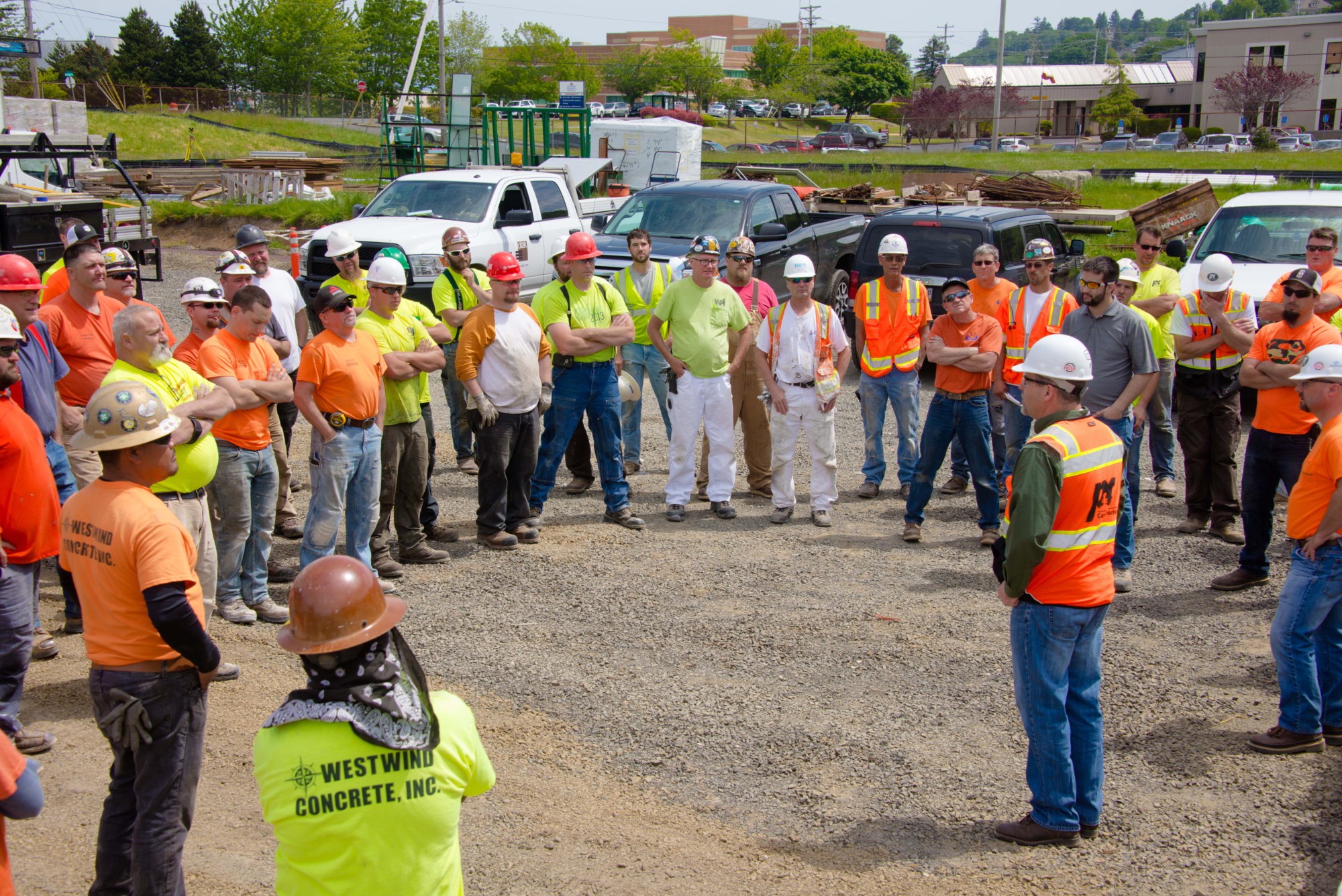 In January this year, Rick accepted the AGC ROSE Award on behalf of P&C. The award was given to only four (4) Commercial General Contractors throughout Oregon. ROSE stands for "Recognition of Safety Excellence." For Rick, receiving this award signifies that "we've gotten our program to a point where our field personnel are initiating improvements and they see the benefit in continually improving our safety program and culture. It's integrated and part of everything now." We're pleased to say that in the 2017 calendar year, P&C has had zero recordable incidents and zero lost time! Most importantly, we're proud of the evolution of our safety culture that will benefit our employees for years to come.