Meet Tony Pathammavong: self-professed "Keeper of Calm and Full-Time Problem Solver." Though we can't verify how much truth there is to these titles, we are grateful that he agreed to be the fourth in our series of blogs highlighting our awesome Project Interns.
After graduating from Century High School, Tony initially attended Portland State University to study Electrical Engineering. However, he quickly discovered that wasn't for him. "I wanted to have the option to work outside and on job sites," he told us. "That's what attracted me to the construction industry." He's now majoring in Construction Engineering Management at Oregon State University. Set to graduate in 2021, Tony hopes to quickly secure a job with a local general contractor working as a Project Engineer, eventually working his way up to Project Management.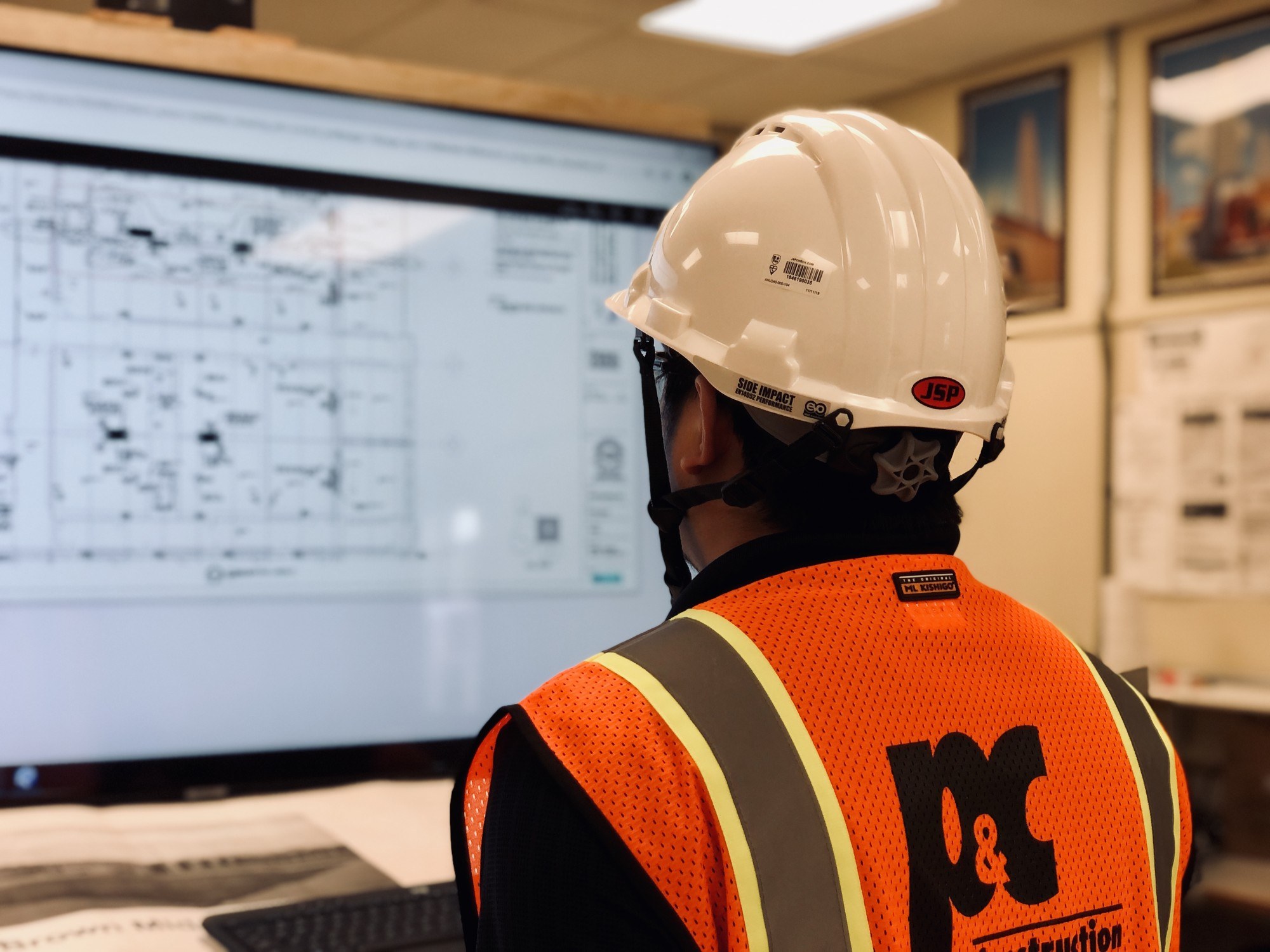 In the meantime, Tony is currently working at the R.A. Brown Middle School site in Hillsboro, Oregon. The multi-phased project includes seismic upgrades, plumbing and HVAC upgrades, a roof replacement, new skylights, exterior painting and interior finishes. Collaborating with the Project Manager, Project Superintendent, and Project Engineer, Tony handles what he likes to call, "Load Management." Working onsite five days a week, he helps with safety documentation, jobsite orientations, submittals, and uses his expertise in programs like Bluebeam to write up Requests for Information (RFI's). Additionally, he's been assigned as the site's full time Social Distancing Officer (SDO).
Not only is the site just a stone's throw away from where Tony grew up, R.A. Brown also happens to be his alma mater. "It was an awesome opportunity to work at the school I went to," Tony said. "It's even better to be involved with something that helps my community." Indeed, while touring the site earlier this summer Tony saw that some of the school's courtyards required some additional site work. As this was not part of the project scope, he proposed that it be part of P&C's community outreach efforts. As Tony puts it, "This summer has been a hurdle with everything happening in the world…the limitations on group gatherings have restricted outreach efforts to the community." This added work will now include new bark dust, trimming of shrubs and trees, and the removal of weeds in the concrete joints. Tony will coordinate the new work as part of his regularly assigned duties, and we're thrilled with his initiative and passion for the community.