As the summer comes to a close, the days get longer, and our summer interns return to their respective universities. Before he left for Corvallis to continue his studies in Construction Engineering Management at Oregon State University, we sat down with Trevor Romine for the final installment of blog posts highlighting our recent group of amazing interns.
Born and raised in Bend, Oregon, Trevor took an immediate shine to construction helping his dad out with fixer-upper jobs where he learned things like rough and finish carpentry. When we asked him what attracted him most to P&C's Internship Program all those years later, he said quite simply, "I was told my main goal would be to learn as much as possible during my short time here. That I would be given opportunities to learn as much about the company and the industry as I could before I headed back to school. That set P&C apart in my opinion."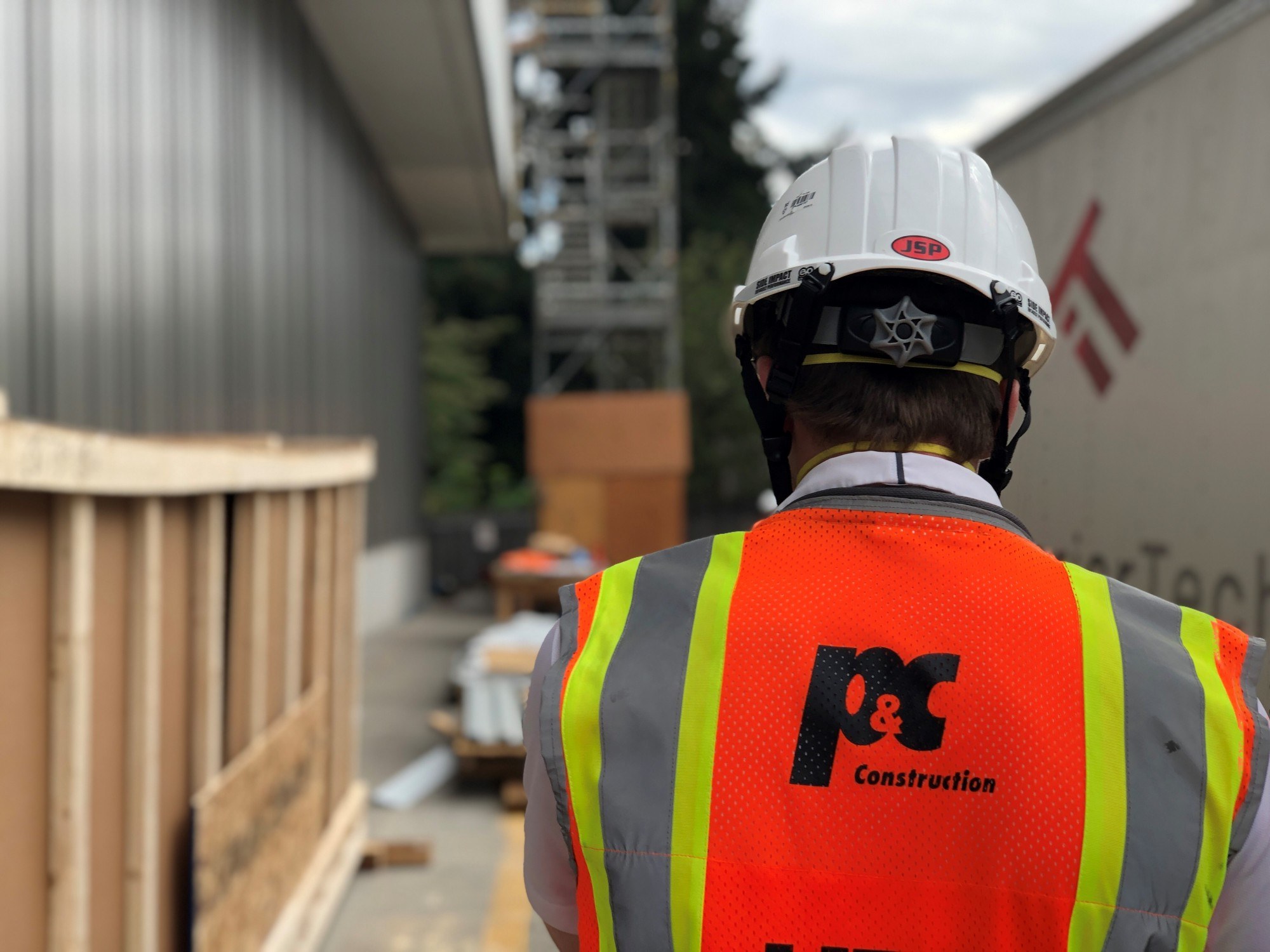 This was Trevor's first foray into interning for a general contractor and he spent his summer working at the Sabin-Schellenberg Professional Technical Center's South Campus in Milwaukie, Oregon. The Sabin-Schellenberg Professional Technical Center is multi-phased project for the North Clackamas School District that includes concurrent work to be performed at three separate educational facilities. Scope of work includes major seismic work, roofing renovations, fire protection retrofit, and upgrades to mechanical, electrical, and plumbing. While Trevor's work consisted mostly of reaching out to subcontractors, compiling bids and handling submittals, he admits that providing donuts for his team was probably his most important contribution to the overall success of the project.
Set to graduate in spring of 2021, Trevor plans to pursue a career in commercial construction. The appeal of a career in the industry now centers around, "…the logistical problem solving behind each unique project and the people you get to work with every day." Another unique aspect to P&C's internship program is that it features opportunities for students to learn throughout the year; first during winter break, then spring break and again during the summer. Trevor's advice for those interns coming in fresh this December is this, "Learn as much as you possibly can…because it goes by FAST!"